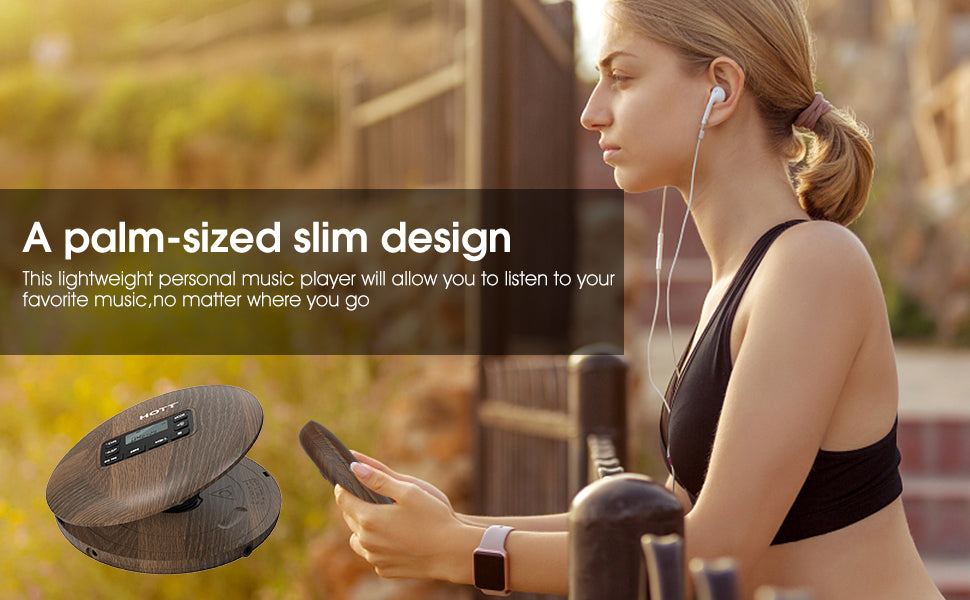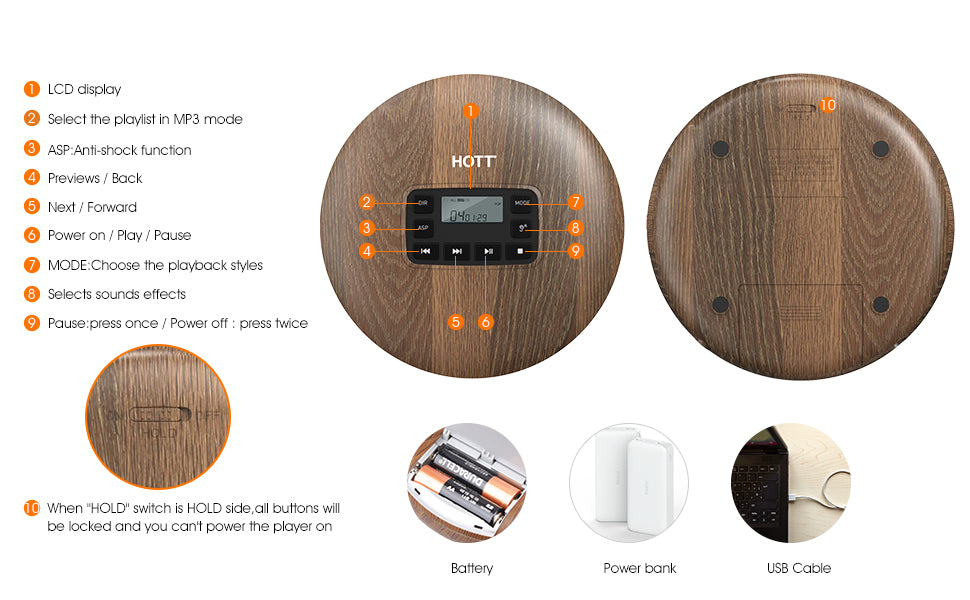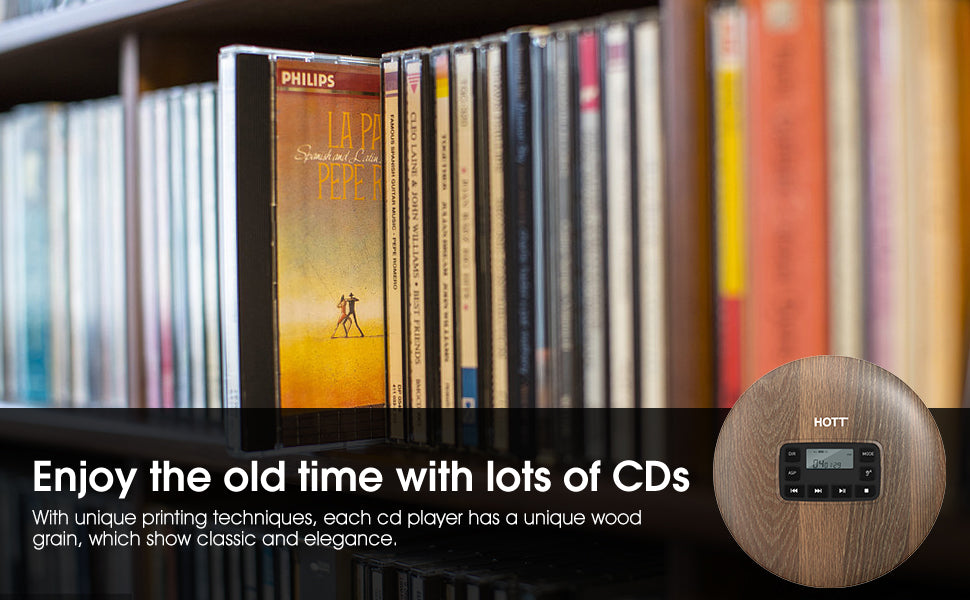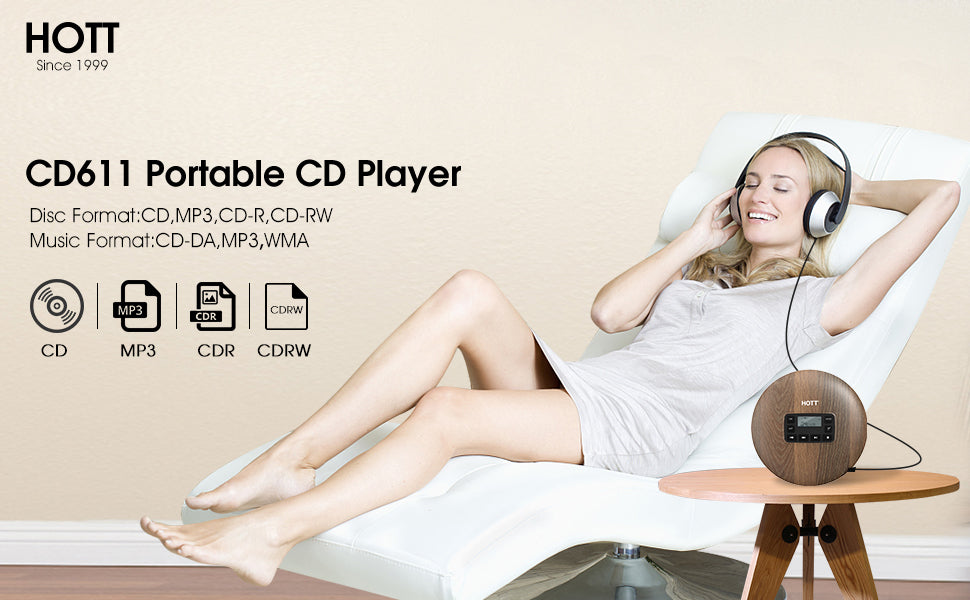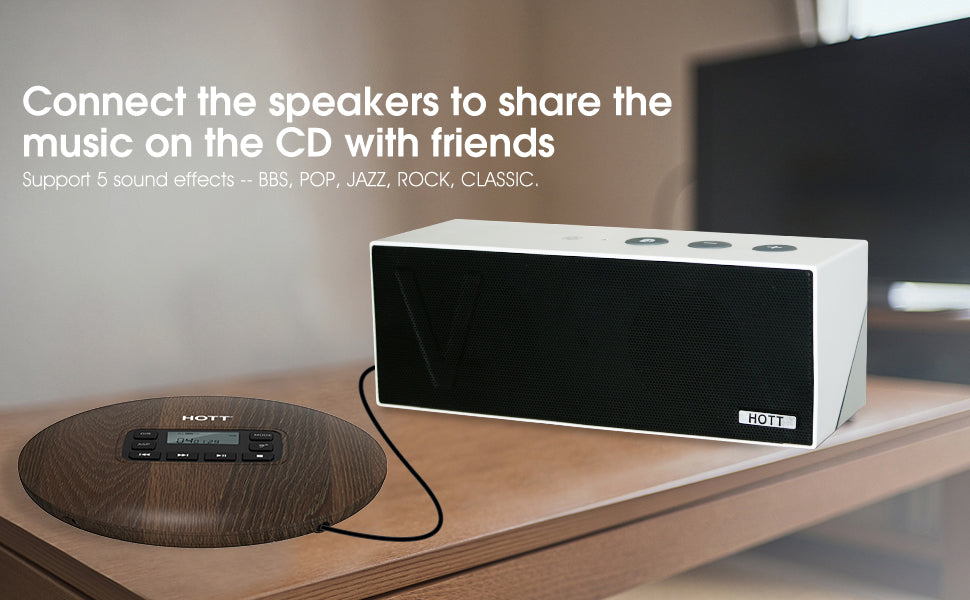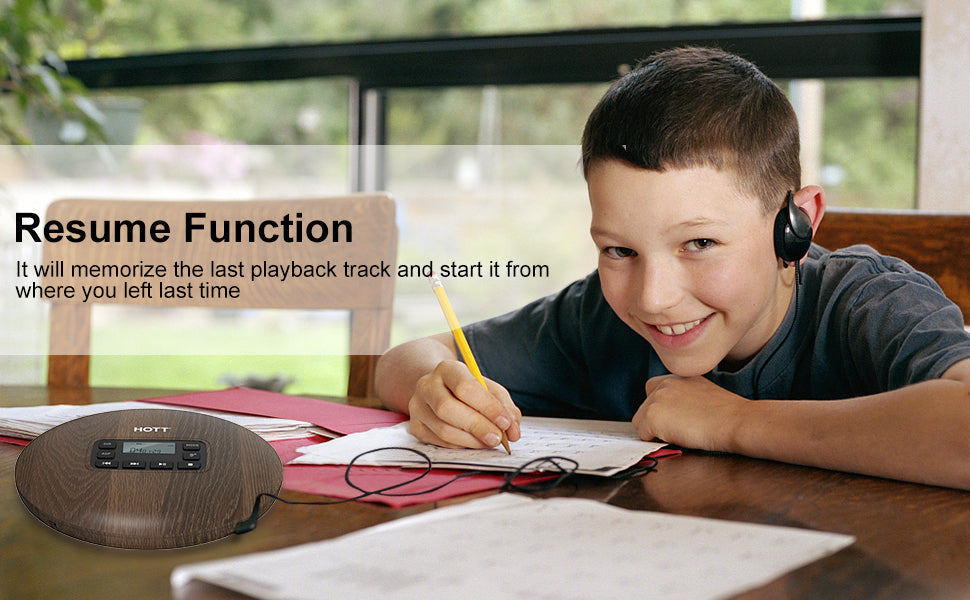 Helpful Tips
1. "HOLD" will appear on the screen, if the "HOLD" key is ON. Please ensure the "HOLD" key is OFF before powering it on.
2. "DISC" will appear on the screen if a CD with an invalid format is inserted. Please replace with a disc with supported format.
3. Anti-Skip Protection can prevent slight shocks but cannot withstand severe shocks. We do not recommend using it while running. ASP function is automatically applied for CDs and MP3 discs.
4. This player does not contain a speaker and must be used with earphones or an external speaker.
5. If your car has AUX port, the CD player can be connected through the included 3.5mm audio cable.
6. The USB cable is used to charge. The audio cable is used to connect other audio devices, such as speakers and car audio systems.